For Developers & Publishers
We're Looking for Your Games!
If you have original games for cartridge-based consoles or home computers of the 70s to the 90s, then Argon is the right place for you.
We're dedicated to bringing our audience a constant stream of exciting titles for retro consoles to enjoy on their modern devices and we'd love to partner with you to expand our library.

We Want to Connect With You
ARGON Makes Your Games Better Than Ever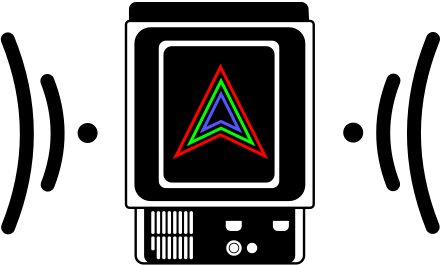 Our "Better than Ever" features are expanding the possibilities of retro gaming. We've already converted mono platforms to stereo, added expansion hardware support (ECS, SGM, Dragonfly), and brought dynamic colorization to black and white systems. And there's more to come!
Argon's true commercial quality emulation preserves the great game systems of the past, and gives them a bright future that we want you to be a part of.
Want to Know More? Get in Touch!
Argon spotlights the incredible creativity and ingenuity of indie retro game developers and exposes their games to our growing audience. We're always on the lookout for quality content for all the consoles we support!
You've spent months, weeks, or even years crafting your retro masterpiece. Once your game is on Argon you'll have an easy way to share your hard work with friends, family, and fans on the modern devices they already have.
Argon Makes It Easy for Everyone to Play Your Game
Most subscription apps offer little or nothing to unpaid users. Argon is committed to a robust free tier.
Free Play is focused on games that are published as free downloads.
Free Play will also showcase games from Argon Premium on a monthly basis, allowing our users to get a taste of what subscriptions have to offer!
For Premium subscribers, Argon provides a constantly growing library of top-tier indie games and commercially licensed classics.
We're on the lookout for games that are unreleased or in limited online and cartridge sales. We're also looking for unique, high-quality titles that can stand toe to toe with the classics, including making existing titles "Argon Enhanced".
Let's Talk About Making Your Games Argon Enhanced
We are looking to connect with rights holders and publishers of classic game libraries and discuss putting their content on Argon Premium.
Using our emulation technology, publishers can easily wrap and distribute classic content across multiple modern platforms and app stores.

Interested in talking to us about your game?
Would you like to discuss more about what we have to offer?